Website templates for Krona.Chat
An active Standard or Pro subscription allows access to the source code of the template.
The template consists of a set of HTML/CSS/JS files and images.
Only one template is currently available to our customers, which is presented in the DEMO version version of the Krona.Chat platform.
The template theme is Live WebCam Chat.
The template is adaptive for mobile devices and supports 3-color schemes.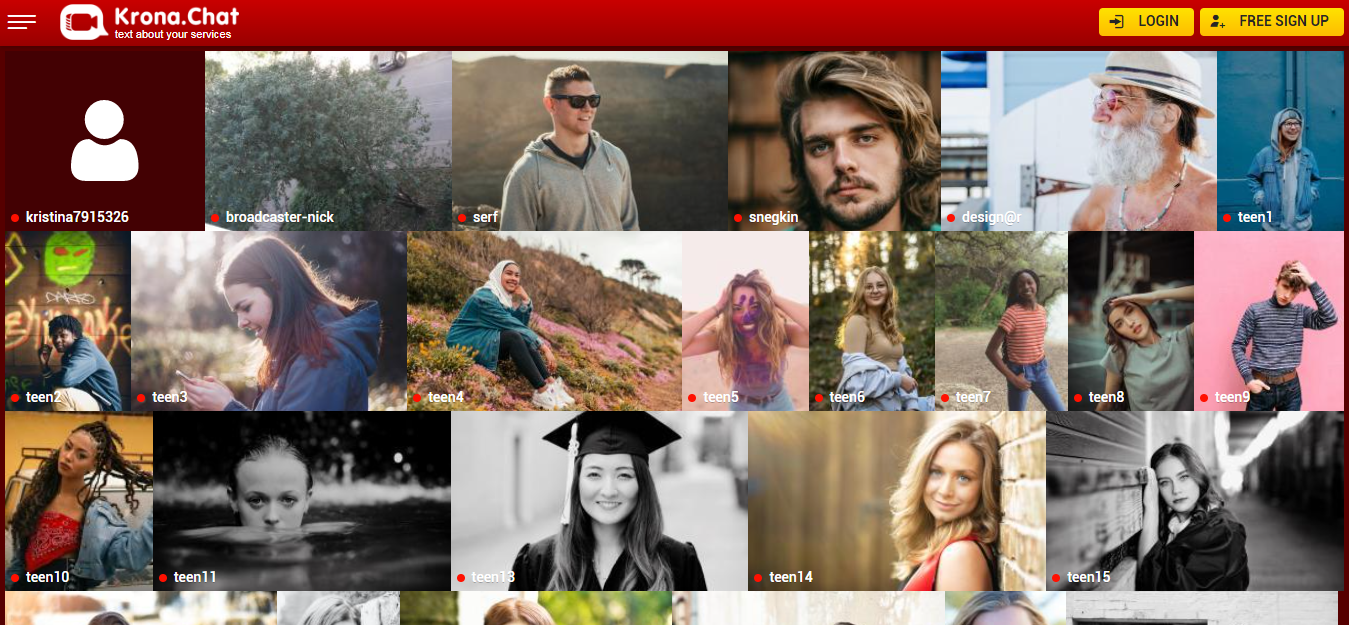 If your goal is to create a different kind of service, you can take this template as a basis and create your own. To do this, you will need a professional who is skilled in HTML/CSS layout and knows the JavaScript programming language, and possibly PHP.
As an example, these could be Streaming templates for games, events, performances, concerts or video chat dating, expert advice, language courses, etc.